Bet365 Casino promises to all its customers to deliver the ultimate gaming experience and this is the kind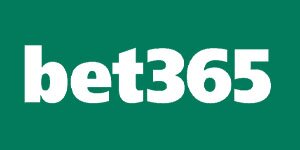 of pledge that requires a great deal of resources and work.
They've got the quality games, professional dealers and outstanding customer support, so they are fully covered on that front.
The selection of games and the sports betting opportunities are also multiple and those who have an account here will agree that there is very little that can be improved.
At the same time, there is always room for better it comes to technical issues and having a dedicated fiber network is just one of the things that the gaming giant is concerned with. In order to meet the high expectations of its players which won't settle for any delays and frown upon high latency, they chose Geo Networks Limited as their partners.
These guys have been in this line of work for such a long time and have a flawless reputation that the decision came naturally.

The global e- gaming company is now going to benefit from their services as a result of striking an agreement that is supposed to last for an entire decade. It's a lot of time, but if you seek quality about anything else, this kind of commitment is necessary. To start with, the services offered by the Geo Networks Limited revolve around the fiber in United Kingdom, more precisely between the city of London, Manchester and Stoke.
These are important data centers and the fact that so many players actually reside in the UK may this aerial top priority. Improving the infrastructure is a pressing matter, because you can't offer quality services if you are relying on aging technology.
A low latency network that is robust and capable of providing outstanding service to hundreds of thousands of highly active players at the same time is expensive but Bet365 Casino won't cut down on costs at the expense of quality.
This is the kind of commitment that they always made and they are fully aware that the nature of their business requires such an investment. Competitors are doing similar things but very few of them can brag about the project of this magnitude, mostly due to the high costs.
Furthermore, the decision to work with a partner that is widely regarded as one of the best in this industry should ensure the fact that at the end of the project everything will work silky smooth.
Bet365 Casino has plenty of games that invite players to compete against their peers from other casinos, but the advantages of shared platforms are sometimes overshadowed by technical difficulties. Until now, system interruptions caused by high latency resulted in frustration, but this is all going to change.
The fiber network will be up and running shortly, but given the extent of this investment, players should are themselves with patience because it won't be done overnight. The best case scenario is to have the network live at the beginning of 2016.