Playing table games from the comfort of your home be the inconveniences caused by traveling to land-based casinos.
Vera&John understand the necessity of players to put their skill to the test against live dealers and that's why it goes to great lengths to consolidate an already impressive collection of games.
On the other hand, if you were to compete exclusively against the random number generator, sooner or later your enthusiasm would dwindle.
They need reliable partners for this purpose and the agreement signed with Evolution is helping them greatly, as these guys are among the leaders in the live casino industry. Many of their games are already available and even more will be introduced by the end of 2015, with a brand-new chapter to be open next year.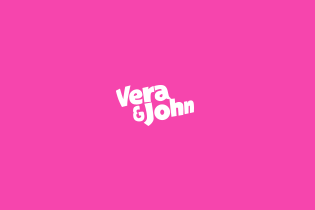 These games have the advantage of being stable and undemanding enough to run smoothly on a broad spectrum of gambling devices.
The software developer has done a brilliant job so far and it is refreshing to see that there also trying to promote their product worldwide. The best proof is that they signed an agreement with SBTech and this deal should allow them to showcase their games on the celebrated Chameleon 360 gaming platform.
It's a giant leap forward for this company, but also a confirmation of their success and the ability to create new games that meet and exceed the high expectations of the gambling community.
Right now, players have the pleasure of competing against highly professional dealers that operate from luxurious studios.
They brilliantly succeed at re-creating the atmosphere of brick-and-mortar casinos, as the games are streamed in high definition. You don't need the latest mobile device to enjoy the games, but it definitely helps having your smart phone and tablet brought up to date with the latest software.
The CCO of Evolution Gaming announced that 2016 will see their expansion continue and an even more accelerated pace. Vera&John has benefited from unrestricted an immediate access to their entire collection of games, so it is only fair to assume that new titles will follow the same path.
The amazing live casino product allows a great deal of customization, a characteristic that is much appreciated by players. The partnership with SBTech is only going to improve this features, as the company is a top provider of casino solutions since 2007.